As Shipbrokers we act as an intermediary between the Shipowner and the potential Charterer, using the network of contacts we have established over the years, to serve our customers requirements and provide an efficient dialogue between Parties.
The Shipbroking office of Argosea Services Limited, concentrates on dry cargoes, mainly in small tonnage, to and from Ireland.
Our operational team consists of experienced enthusiastic individuals committed to providing a reliable and timely service to our clients therefore ensuring performance satisfaction at the highest standard.
We promote genuine working relationships with all of our customers with an emphasis on a team ethic and genuine partnership.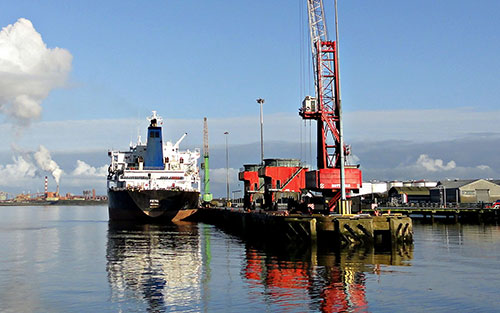 OPERATIONS
Argosea Services Ltd., The Pier, Foynes,
Co. Limerick, V94 F6W3, Ireland.
Tel: +353 69 65325
Fax: +353 69 65271
Email: foynes@argosea.ie 
Telex: 70668 ARGF EI
Foynes Operations Crew:  (After Hours)
Duty AOH: +353 87 2198121
Darragh Staunton: +353 87 7728000
Patrick Malone: +353 87 2941970
Robert Reidy: +353 86 0454852
Fergal Clohessy: +353 87 6936443
Raymond McNamara: +353 83 1981874
ADMIN FINANCE & OPERATIONS
20A Henry Street,
Limerick V94 EK68, Ireland.
Tel: +353.61.413833
Fax: +353.61.413281
Email: limerick@argosea.ie 
Telex: 70668 ARGF EI
Limerick Operations:
Niall Brennan: +353 87 2549197
Peter Ryan: +353 87 2599775